Happy October Y'all! The temperature is finally starting to drop here in Texas and we are so excited that fall is here. Over the weekend we got down all of our Halloween decorations because we are ready to get our spooky on! I had been brainstorming what holiday craft to do with the kids in honor of Halloween and I came up with the idea to let the kids decorate their bedroom doors with a door hanger. So on Sunday the girls and I went to Michaels, my favorite craft store, to get all our supplies.
The best crafts are the easiest crafts with as little glue, glitter, and cutting involved as possible. I'm sure 99% of the moms out there can agree on that. Crafts are meant to be fun and stress-free! Keeping all that in mind I grabbed each kiddo a letter to hang on their door and a ton of Halloween stickers. Stickers are my crafting saving grace. They are loved by all ages, inexpensive, and easy to manage. We also grabbed some cute giant googly eyes, bats, and ghosts.
With all our supplies in hand, we set off back to the house to start crafting!
Here is what we walked away with!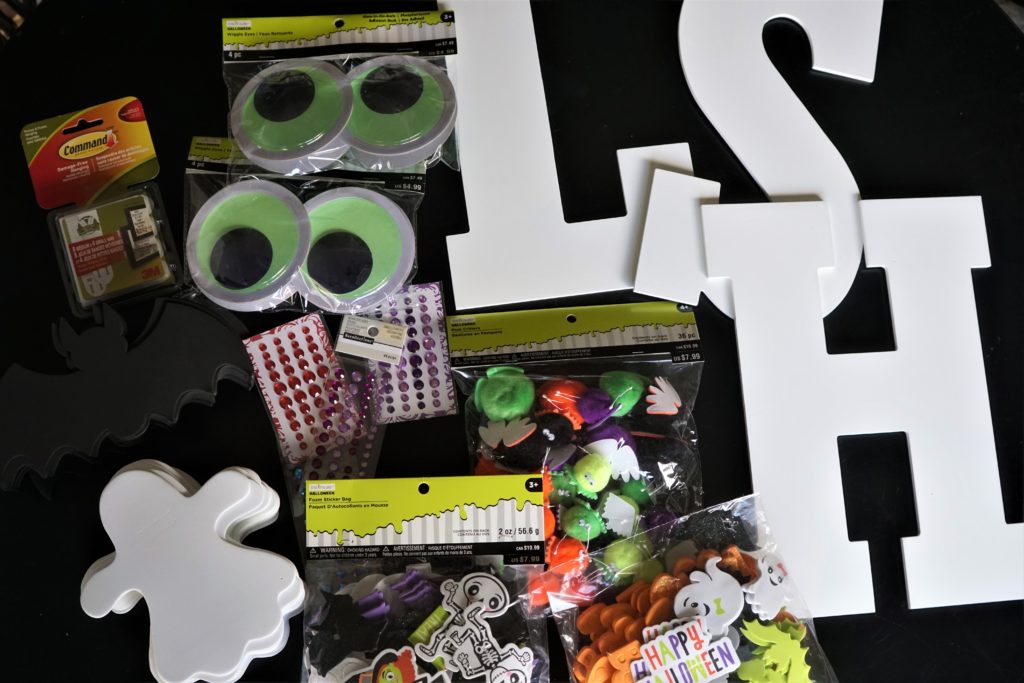 MOM TIP: If you have multiple children then this tried and true tip is for you! In order to keep the kids from fighting over the supplies, I separate all the supplies EQUALLY amongst the kids and make each child their own station. This adds more work for me but it's totally worth it because once the fighting starts it's downhill from there.
Once I had each station set up I told the kids to find the letter that matched the first letter of their name. Anything to get their little neurons firing!
Using stickers is a great way for the kiddos to practice their Fine Motor Skills!
Hands down the best thing about this craft was that the kids could tackle it independently. They were able to channel their creativity, practice their fine motor skills and build up their self-esteem knowing that they completed their letter all by themselves. We had so much fun and I think we are going to have to do this again for Christmas!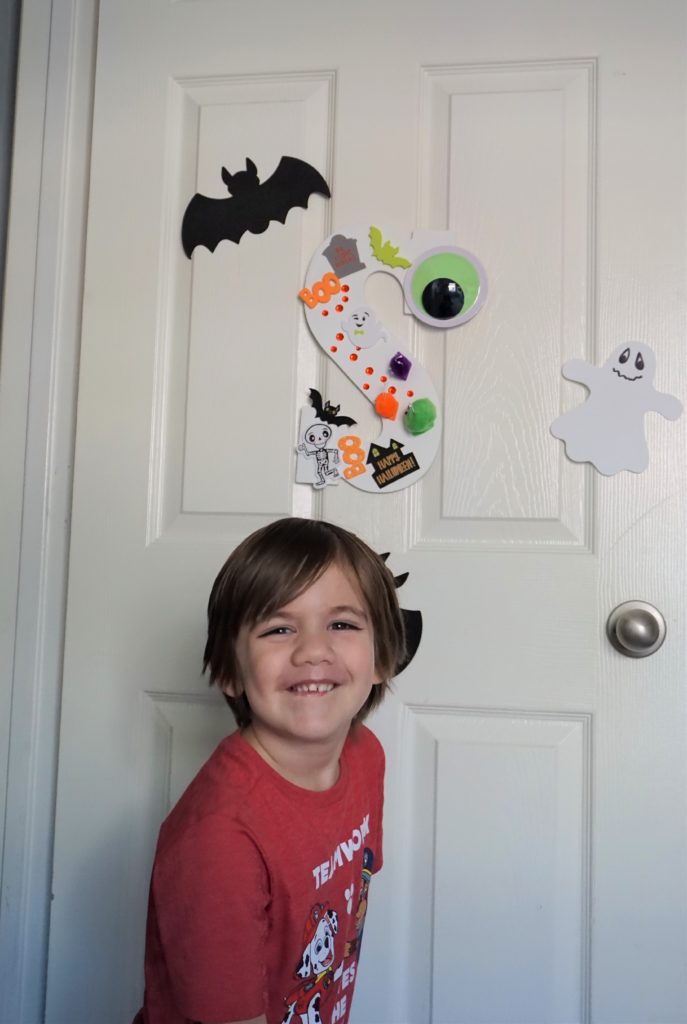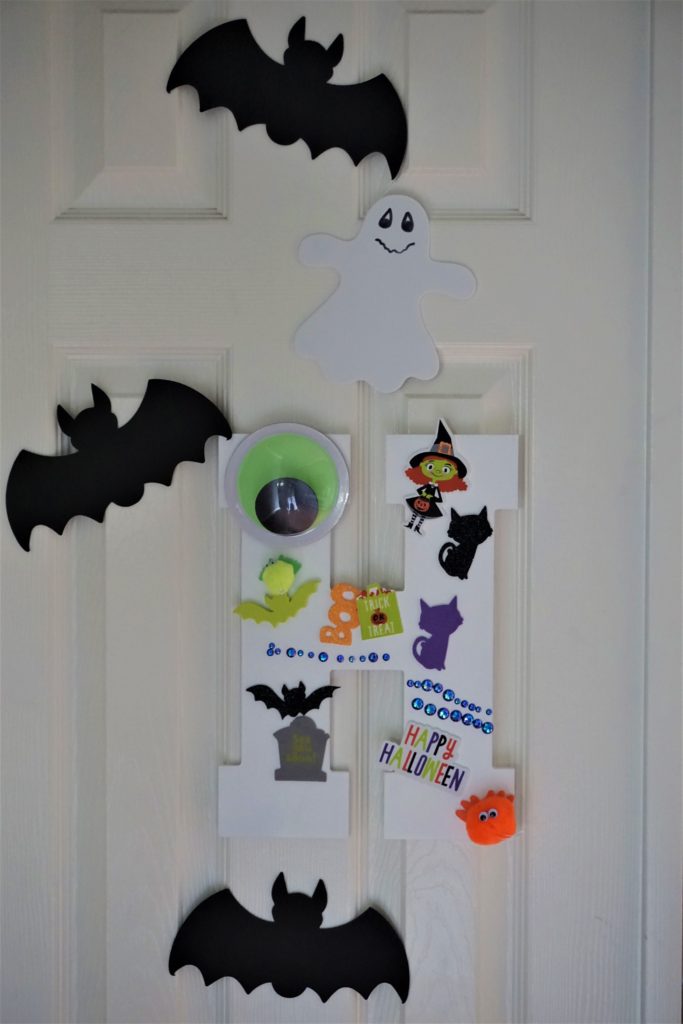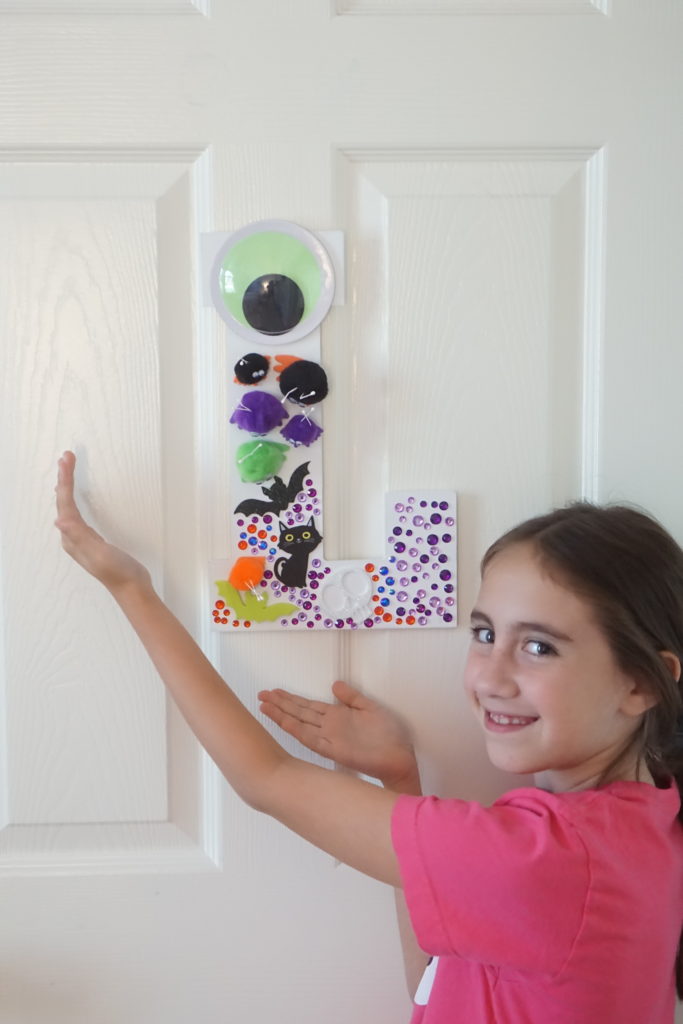 Happy crafting friends!
XO
Christine