I've loved books for as long as I can remember and I have been an avid reader for most of my life. Any time a friend gives me a recommendation for a good read I get so excited. Surprisingly, I've never been a part of a book club but the older I get the more appealing a book club is to me.
However, since becoming a mom of three I haven't had as much time as I'd like to read so I have resorted to audiobooks. This has been a game changer for me because there is NO WAY I could curl up on the couch with a hard copy these days. Let's get real…I can barely eat a bowl of cereal in peace.
I like to choose books depending on what season of life I'm in. Hands down my favorite genres are biographies, autobiographies, memoirs, or any parenting books. Lately, I've gravitated more towards books that offer knowledge and wisdom about motherhood and raising children. I take my job as mom pretty seriously so I'm not ashamed to say I need all the help I can get!
There is just something so uplifting and encouraging hearing stories from women who have come before me. I believe that we can learn so much from each other and that books have this magical way of bringing people together. I always have at least three books in waiting before I finish a current read. The struggle is real Y'all. With that, I wanted to share a few of my favorites for my fellow bookworms!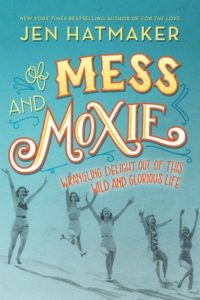 Jen Hatmaker's Of Mess and Moxie is hands down my ALL TIME favorite book I've ever read. Emphasis on ever. I got the audio version which she reads herself and it gave me feel ALL THE FEELS! I get pumped when I find out that the actual author reads for their audiobook. (Did you know that not all authors do the audio versions of their books?!) Mostly, this book made me laugh and it filled my heart and ignited a fire within me like nothing I'd ever read before. She also has a Podcast that's worth listening to called, For the Love With Jen Hatmaker. So, if you don't know now you know. You're welcome.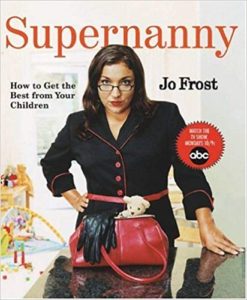 Jo Frost, the Supernanny, is another woman that I've loved for a long time. Her calm but firm approach to parenting is one that I have found I can comfortably implement. I think one of the greatest lessons I took away from reading her books and even watching her show was understanding that children are extremely in tune with their parents and their environment. Which has made me more aware to take a hard look in the mirror when I've run into a tough season with one of the kids. I'm always strategizing about what I could be changing or doing differently to help weather the storm. How to Get the Best from Your Children was one of the very first parenting books I ever read! It's timeless and an easy read for any new mom. Honestly, you can't go wrong with any of her books!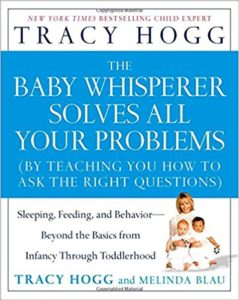 Since I'm already on the topic of parenting I can't leave out another awesome child expert Tracy Hogg of The Baby Whisperer. This book has EVERYTHING a new mom could ever need from a book. It was extremely helpful to me with my son's sleeping issues that he has had since birth. Shout out to all the moms who have a child that doesn't sleep! Been getting no sleep for almost 4 years now! I will say we have come a long way but holy moly sleep deprivation is a REAL THING that I have experienced first hand. Let me reassure you, friend, it will get better I promise. You can do it! Chapter eight, Taming Toddlers, is a must read and I successfully implemented this particular strategy with my kiddos. It wasn't easy and it took a lot of patience and effort but it was life-changing.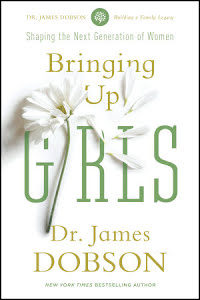 My next book suggestion is Bringing Up Girls by Dr. James Dobson. He has the same book but for boys called Bringing Up Boys that I have yet to read and it pains me to type that! If you have daughters I highly recommend reading this book because it's packed full of knowledge and Dr. Dobson even breaks down the biology of what makes girls, girls and how we are different from boys by nature. It's really cool stuff. This is a good book that you could read over again and I'm sure the version for boy moms is just as awesome!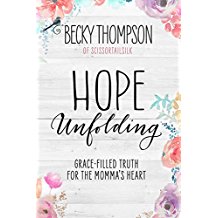 If you feel like your drowning in motherhood and need a pick me up then this next book is just for you lady. Becky Thompson's Hope Unfolding is a book I read shortly after I became a mother of three because I certainly felt like I was drowning in adjusting to our new normal. This book was actually recommended by the beautiful Katie Lamb who took our family photos this year. I seriously love her. It was an easy read that went too quickly and it just made my heart happy. I'm positive you won't regret diving into this book!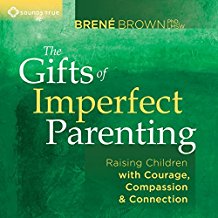 I first heard about Brene Brown on Jen Hatmaker's Podcast and after listening to that interview I immediately downloaded Brene's book The Gifts of Imperfect Parenting. She really broke down the connection between parent and child in a way that I just hadn't thought about before and that's what I loved most about this book. She also talks a lot about how we can model what it means to be compassionate and how to avoid shaming our children when they've done something wrong. I took away a lot of great emotional intelligence from this book that I am confident I can implement in the way I parent my kiddos. I am all about building strong minds and making sure my children are emotionally intelligent and this book definitely will help with that.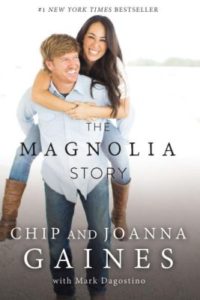 If you don't love Chip and Joanna Gaines then I don't think we can be friends. They just make me smile and my love for their show led me to read their book, Magnolia Story. To be honest I was blown away by their road to success. I naively went into this book thinking that God had paved out a nice bump free road for them but that wasn't the case at all. This book really humanized them for me and made me love even more (as if that was possible). I think sometimes it's easy to idolize the people we see on TV and they can seem larger than life. But this book was a reminder that they are people too and they have also weathered life's storms just like the rest of us. This was a such a feel-good and happy read that I didn't want to end!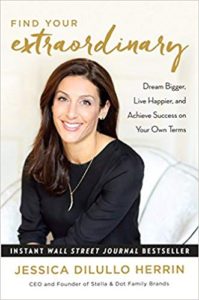 Of course, I had to end this blog post with a book written by a super strong boss lady and the CEO and Founder of Stella and Dot, Jessica Dilullo Herrin. She is a self-made badass and who built her career through downright perseverance and hard work. Her book is called Find Your Extraordinary and it does not disappoint. Jessica Herrin talks all about her road to success and shares tools that helped her along the way. This was one of the books that really lit a fire in me to follow my own personal dreams and goals. I took away some darn good knowledge and encouragement from her story. Girl, If you don't know what it means to be a lone eagle I suggest diving into this book and find out for yourself!
Again, these are just a few of my favorites that have truly made a positive impact in my life. I hope this post encourages you to crack open a book you've been wanting to read or grab one of the books I suggested today. Either way I want to wish y'all happy reading!
XO
Christine